Baetje Farm Coeur de la Crème
We have added Baetje Farms' Coeur de la Crème cheeses to our pre-order program.  These heart-shaped fresh chevres are soft and pillowy in texture with rich, fresh flavors.    Like most of Baetje's lineup, the Coeurs de la Creme come to us highly acclaimed, with the Plain, 3 Pepper and Garlic and Chive all having taken First Place awards at the American Cheese Society.  With their creamy and well-balanced flavor notes, we think you'll be just as impressed by this high quality chevre as we are.
Steve and Veronica Baetje started Baetje Farms in 2006. After a back injury deterred Steve from continuing his construction job, the Mennonite couple chose to venture into cheesemaking since they already owned a few goats. They moved to Bloomsdale, MO, just South of St. Louis along the Mississippi River. After taking classes from both the Vermont Institute for Artisan Cheese and the University of Wisconsin, Veronica took the reigns as cheesemaker. Her cheeses are a nod to the French influence in the area, as well as Old World European cheesemaking. Many of their cheeses are made with the milk from their own Saanen dairy goats, which are usually found roaming around their farm grazing the pasture. Since their debut in 2007 at the National Norton Wine Festival, they've won several awards and have become a common name in cheese shops and restaurants all over Missouri. Most recently, their flagship cheese Bloomsdale has placed Super Gold in the 2018 World Cheese Awards and 2nd in the aged goat milk category at the American Cheese Society Competition.
B1860 – Coeur de la Crème – Plain – 12/5oz.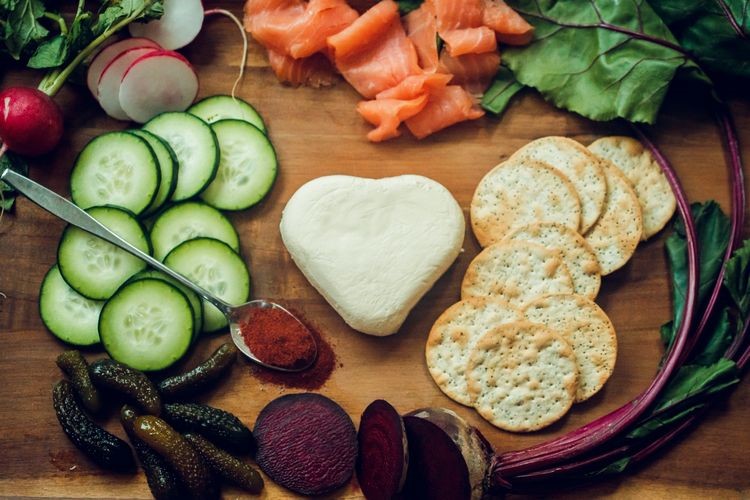 B1870 – Coeur de la Crème – Herbs de Provence – 12/5oz.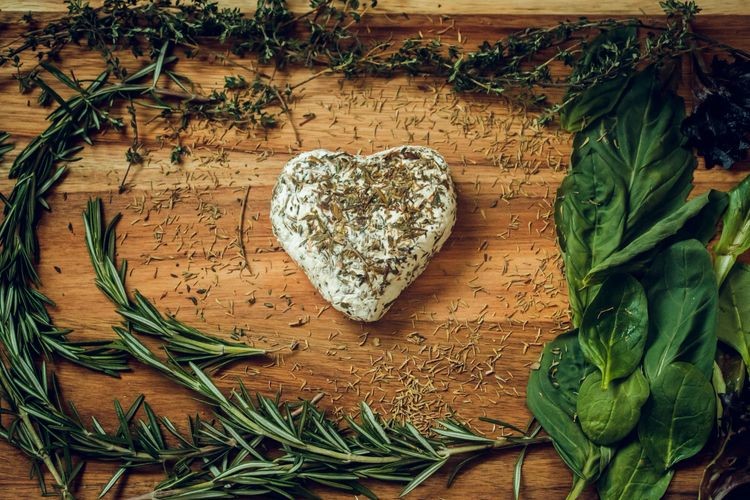 B1880 – Coeur de la Crème – Garlic and Chive – 12/5oz.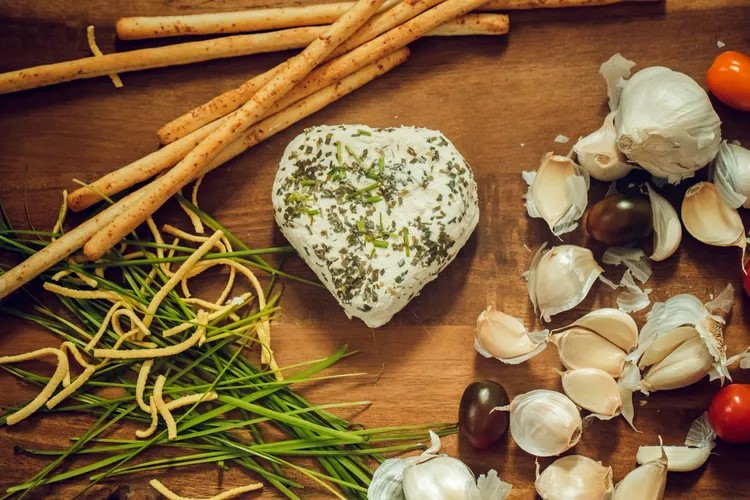 B1890 – Coeur de la Crème – 3 Pepper – 12/5oz.