Cowgirl Creamery Fresh Cheeses
Produced in Cowgirl's brand-new facility in Petaluma, California, this line maintains the high quality standards Cowgirl has set for the past 20 years, but along a simpler set of products. While Cowgirl has made these cheeses on and off over the years, they only began doing so earnestly over the last year and a half. To start, they've only been distributing these cheeses locally, due to their short shelf life. But we have been working with them since the start to set up special order and make cycle that would allow us to sell these cheeses with maximum shelf life, and have finally put all the pieces into place.
A1395 CRÈME FRAÎCHE 12/5.3oz.
Extra rich organic cream is cooked at a low temperature, cultured, then cooled. The result is unusually bright, complex milk flavors with a touch of tanginess and a silky smooth texture. Use to enhance every dish from savory sauces to delectable desserts.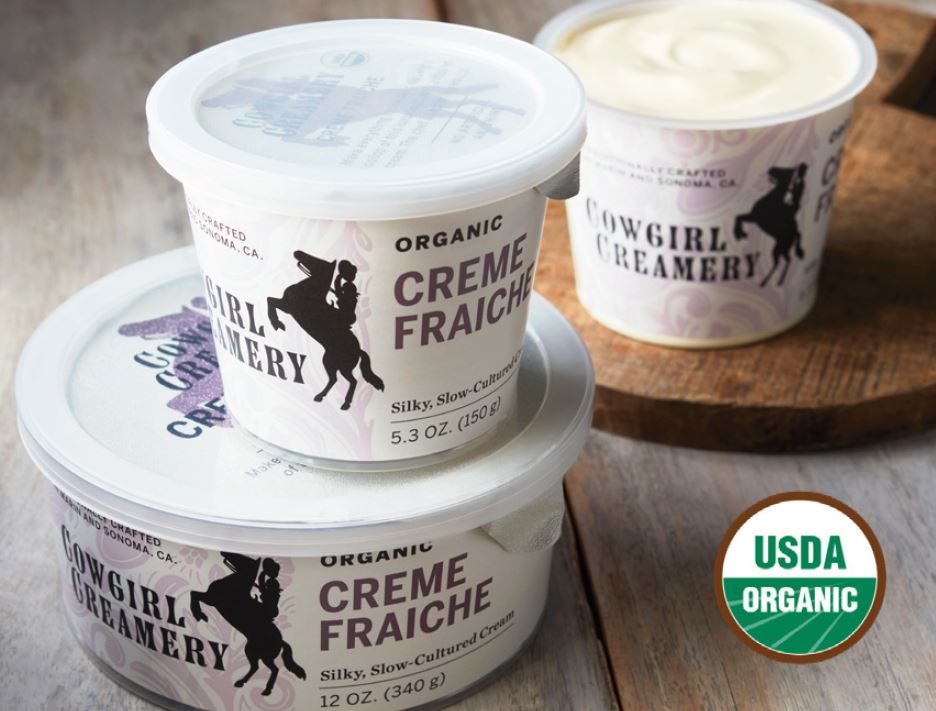 A1355 FROMAGE BLANC 12/5.3oz.
A simple, fresh, cultured cheese made fabulous by the organic milk of Bivalve Dairy and the gentle hands of Cowgirl's cheesemakers. A dash of sea salt and a dollop of crème fraiche round out the flavor. Use for cooking, baking or simply spreading on warm toast.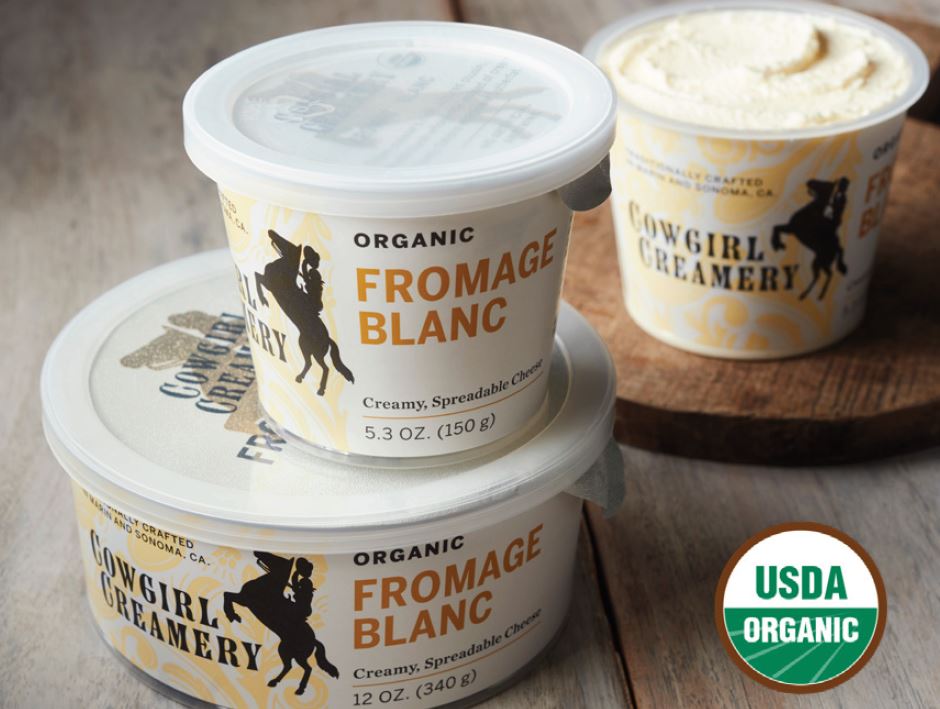 A1365 CLABBERED COTTAGE CHEESE 12/5.3oz. & A1375 CLABBERED COTTAGE CHEESE 12/12oz.
Non-fat curds are tossed in a dressing of cultured cream and organic milk from Bivalve Dairy. Flavors of lemon and sweet cream develop during the overnight set. This is truly the best full-flavored, high protein cottage cheese – in a class by itself.
You can find these cheeses on the "California" tab of the attached pre-order workbook. Please note that preorders for fresh cheese are due on Mondays by noon central of preorder weeks, in order to ensure the freshest product for our orders.